Home
»
Racer Lo Green plane
Racer Lo Green plane
Have you visited our Purchase Here page?
Go For Orbit is available in Hardcover and both Kindle and iBooks versions. And don't forget to check out Rhea's autographed photo option as well!
Click here to see Rhea's latest video!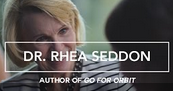 Recent Posts
Dr. Seddon on the Internet
Security Notice
Copyright Notice
No part of the information on this Web site may be reproduced in traditional print or online without the expressed written permission of the author, Dr. Rhea Seddon.
Purchase Your Copy of Go For Orbit
Webmaster
epiphany creative services
:
branding, marketing & social media