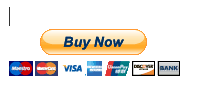 Go For Orbit
Winner of the 2016 Ben Franklin Awards!
Dr. Seddon's memoir gives readers a first glimpse into the space program that has never been revealed through the perspective of a woman astronaut.On April 8, 2016,  "Go for Orbit," won gold in the autobiography and memoir category at the Independent Book Publishers Association's Publishing Award's ceremony in Salt Lake City, UT.
IBPA's Benjamin Franklin Awards, which includes over fifty categories recognizing excellence in book editorial and design, is regarded as one of the highest national honors for indie publishers and self-published authors.
Chapter excerpt seen here…
Fellow Astronaut Story Musgrave described it as a butterfly bolted to a bullet. The Shuttle itself had a beautiful grace about it as it glistened in the brightness of the huge Xenon lights. It had wings and round plump edges. The monstrous fuel tank and boosters looked plain, almost brutish, hiding so many millions of pounds of explosive materials. "We dare you to come closer, deary!" they whispered.
The fullness of my life had brought me to this moment. All the unlikely roads taken, the risks addressed, the difficulties overcome had led to this. The ride up the clanking rusty elevator which had withstood the blast of Apollo and earlier Shuttle flights would be my first upward push of that day. Across the narrow Orbiter access arm and into the belly of the beast or butterfly the men and I clamored, brave or feigning bravery, with the bravado of the fighter pilots we were or had come to emulate. We would sit atop the harnessed bomb until its fuse was lit. This was the culmination of years of preparation; there could be no turning back. How in heaven's name had I gotten here?
WHAT THEY'RE SAYING…
As one of the first female astronauts, Dr. Rhea Seddon was a pioneer in every sense of that word.  Many books have been written by the men of the space program, but only a rare few by the women and fewer yet by the original six and NONE by own hand.  I'm anticipating that Rhea's book will give the reader a first glimpse into things that have never before been revealed through the perspective of a woman: the walk through the doors of the ultimate men's club…the astronaut office…and all the barrier-breaking resistance that act entailed; the competition for the most coveted of titles, "First American Woman In Space"; the transcendental joy of spaceflight; the agony of Challenger; the fear that her own life dream might ultimately leave her children motherless; the extreme stress of the job on her marriage; the exhausting burden of competing with men under the microscope of the press.   You might have thought everything that could be said about astronauts and spaceflight has been said.  Not so, as I'm sure Astronaut Rhea Seddon's new book will prove! – Astronaut Mike Mullane
Author, Riding Rockets, The Outrageous Tales of a Space Shuttle Astronaut
Rhea Seddon and I embarked on a remarkable journey together in 1978, when we become two of the first six women astronauts in U.S. history.  The unique bond that formed among us as we weathered the intense media storm following our arrival on the scene and navigated the complex challenge of joining such a tightly-knit, all-male community has seasoned over the years into a very special friendship.  So I'm delighted that Rhea has stepped forth as the first of our six to tell her story first-hand.  I'm sure she will share the ups and downs, the laughs and heartaches, the weighty questions and everyday worries she experienced with candor and humor.  Her story will certainly be an inspiration to every woman striving to combine marriage, family and career. but it will speak to everyone who's trying to reach for a star.  – Kathy Sullivan, National Oceanic and Atmospheric Administrator